Description
The most dangerous particles in the air are impossible to see with the naked eye.
Safeguard you and your family from the virus
FFP3/N95 Filter Mask reduces the risk from Bacteria. Lab tested and clinically proven to prevent the risk of infection. Filters out 99.9% of bacteria, dust, chemicals, particles, pollen and smoke.
Protection all year round: Our upgraded KN95 dust mask is equipped with four replaceable active carbon filters, five layers of filtration technology so that pure air offers you healthy breath. It is suitable for cycling, running, polishing, mowing, wood processing and other outdoor activities.
Zero facial discomfort: Made of the strong but lightweight breathable full mesh nylon material, the elastic fabric completely fits the face, It is washable and reusable with no peculiar smell. The tip-shaped hanging ear design can prevent this dust-proof mask from slipping.
Designed for comfortable protection: Lightweight, humidity-resistant and latex-free
Faddish option: The silicone adjustable nose clip is free to adjust, providing user-defined sealing and preventing glasses from fogging, suitable for different face shapes of men and women as an exquisite gift.
Conforms to Health and Safety Regulation EN149:2001:2009
N95 Features

Active carbon high-filtration mask with 5 layers

Up To 50 Times Protection Against Non-Toxic Dusts, Fibres & Aqueous Mists

High filtration efficiency and low breathing resistance

Adjustable nose clip

Easy To Store Due To Fold Flat design
Package Contents

95% success rate in blocking particles with a diameter of 0.075 microns
Usage Time : 72 hours
Filtering efficiency drops to about 80% on average after testing 14 days.
Disposable Medical Mask

 

can block 70%-80% of bacteria

Usage time:4 hours.
Attention:Logistics company DHL,Transportation time 3-7DAY 
About shipping information :  For unnecessary trouble, please fill in the shipping address in detail,
for example: address:
city:
State::
country:
postcode:
name:
phone number:
Specifications:
One box contains 50 KN95 masks
Material: Cotton, cotton gauze,Non-washable
Color: White
Protection Class: N95,kf94,ffp3
Special Features:
Seamless fit is more secure;
1.Suitable for any face shape
2.3D stereo design,Breathe more smoothly
3.Safety fabric,Prevent bacterial invasion.
Features:

1.Disposable N95 masks, Breathable,anti dust,sanitary and convenient for using. 2.The inner layer of activated carbon can filter harmful gases or odors.95% filtration, a 360-degree three dimensional breathing spaceprovide anti-bacterial and anti-dust protection for you. 3.Made of high quality material, safe, soft and comfortablereduce skin irritation. 4.High elastic rubber band, absorb sweat and not tight 5.With a concealed plastic nose, anti fog, built in hidden cartilage bridge, can be adjusted to avoid voids and reduce the inhalation of harmful substances. 6.Folding thin section, lightweight and easy to use
Instructions: Cover the nose and mouth and hang the ear straps on both sides of the mask on the ear;Fix the bridge of the nose in a nose to prevent dirty air from entering;Pull the mask to the lower jaw to create a three-dimensional breathing space. Best Wear time is 8 hours
TERMS OF PAYMENT
We accept a secure payment method that is PayPal (PayPal Express Checkout).

Often, payments are processed immediately, depending on the payment method and the banking system, and sometimes payment processing can take 2-3 business days.

Please note that since we do not charge directly for payment - it may take some time to process through the payment system. In most cases, this will take a few hours, but it can take up to 5 business days.

If the information you provide is incorrect, we are not responsible for the payment for the wrong account record, but if such payment occurs, we will make every effort to redistribute it. If your credit/debit card provider refuses or rejects the payment for any reason, we will not be liable.

Note: All your funds can be secured with PayPal. After you receive our products, we will provide a 30 money back guarantee, please check our Shipping&Return Policy

For more questions, check out our FAQ: 
SHIPPING&RETURN POLICY
UIISII OFFERS LOW COST, FAST & EFFICIENT SHIPPING WORLDWIDE .
Our shipping teams sole goal is to get your orders processed and dispatched to you in the shortest amount of time. Orders are processed in the morning every Monday to Friday.
STANDARD SHIPPING
We support standard shipping by country local post office.

Free shipping for order up to $30

$5.99 shipping fee for per order less than $30
FAST PRIORITY SHIPPING
We usually by DHL/Fedex priority shipping.

Priority shipping with 3 - 7 day delivery available to most location, prices vary by location and displayed at checkout.

India&Bangladesh all through post express

 shipping

 cost 6.99$
How Long dose It take an order to my country?
STANDARD SHIPPING

North America(USA,Canada, Mexico)

5-8 days

Australia & New Zealand

5-8 days

All Europe

5-8 days

Japan, Singapore & S. Korea

3-5 days

Rest of Asia

10 - 20 days

South America

20 – 35 days

Other regions

20 – 30 days or more.

FAST PRIORITY SHIPPING

North America(USA,Canada)

5-7 days

Australia & New Zealand

5 – 10 days

Aisa
3-5 days
Notes:
The shipping choices available from our Site's online store are estimates and do not guarantee the date of delivery. In no event will we be liable for any loss, damage, or penalty resulting from any delay in shipment or delivery. Your package will be processed using the selected shipping method, typically within 1-2 business day of your order being been approved (depending on Product availability and the time of day your order is submitted). After your package has been shipped, you will receive an email containing a shipping confirmation, tracking number and carrier information. In order to avoid any additional return shipping charges, make sure that a household member is there to receive your package. 
Packages returned to our fulfillment centers, due to incorrect addresses will be subject to return shipping fees. 
Orders are not processed or shipped on the weekends and holidays. Weekend days should not be considered when calculating your delivery date. 
IMPORTANT POINTS TO REMEMBER:
If you can't receive your products due to incorrect address we don't take any responsibility and we don't give a refund.Please double check all information before confirming your order.

Days are expressed as working days which are Monday to Friday, and does not include weekends or regional public holidays. 

During festive periods, please allow more time for delivery. We do apologize for the inconvenience caused.

During certain peak shopping seasons, or during large sales, processing and dispatch time may increase.

Tracking is provided on most shipments; not always will online tracking be available.
TRACK YOUR ORDER:
You can track the progress of your order in 2 ways:
Track using your EMAIL address and ORDER NUMBER using a carrier tracking number (if you received one) 
Alternatively, shipments can be tracked at Aftership
Return
We're proud of the products we design. 
For products purchased directly on www.uiisii.com, we offer a 30 Day Guarantee to ensure your happiness. The 30 day period begins upon the purchase date of your order.Returns will only be accepted if labels and original packaging are fully intact. Uiisii.com cannot accept returns where labels have been removed.

Furthermore, and due to health and hygiene reasons, you have no right to return in-ear products if such product's packaging has been opened, meaning that the packaging seals are broken.

You are responsible for the shipping of returned items back to uiisii.com. Items lost in transportation will not be compensated for.

Shipping charges on returned merchandise are at the customer's expense. However, uiisii.com will not charge additional shipping on exchanges. Refunds for returned merchandise will be made within two weeks of the return of the product, to the original purchaser's credit card. Note that additional duties and/or taxes will not be refunded. Neither will shipping costs. All exchanges are subject to availability.

Faulty items will be exchanged to the same type of product in the same size, subject to availability. Refunds for faulty items can be made within the 30-day period following delivery.

For exchanges and returns send an email to amour.lin@dyplay.cn.
For products purchased in-store or from third party online resellers:
If in the event you purchased a Uiisii product from an in-store retail location or from another online retailer, the 30 Day Guarantee does not apply. Please review our Warranty policy.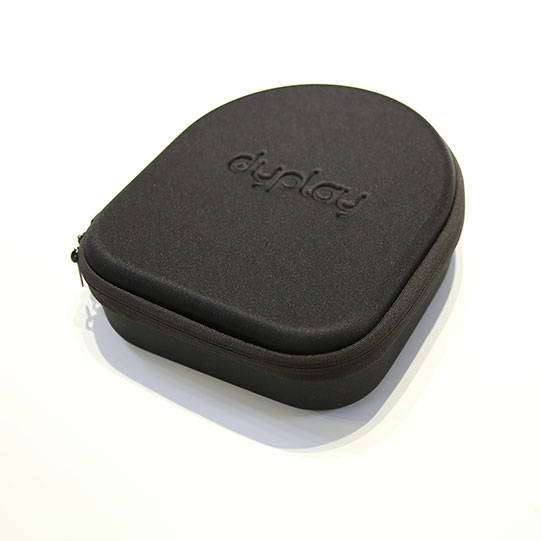 We've designed our products to boost your everyday life. Find information on how to operate our products here.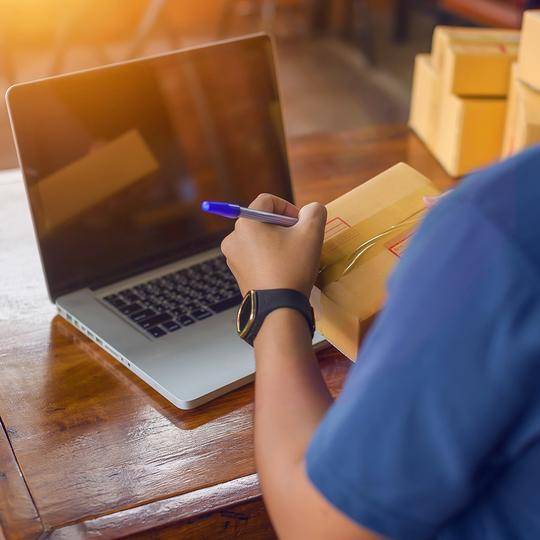 Have questions placing an order with us? Visit our Shipping and Returns Policy for more information.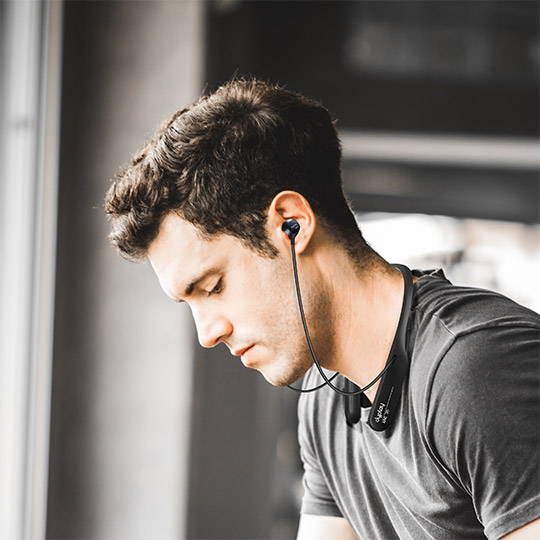 Need to get in touch with us?Our Support Squad is more than happy to help out! Just shoot us an e-mail at cammille.hu@dyplay.cn.